Spiderling Consulting Ltd
Transformation. Strategy. Change Management.
Let us help you to transform and grow your business
Growth Platform
Hubspot
HubSpot's CRM platform offers enterprise software for marketing, sales, customer service, content management, and operations. Each product is powerful alone, but the real magic happens when you use them together.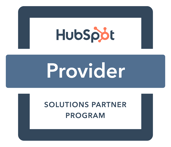 Let us help you transform and grow your business