Sector Expertise
Publishing Sector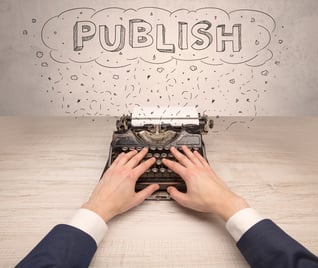 Many of our clients operate in the publishing sector or connected industries. The publishing industry has been at the forefront of technology driven transformation since the invention of the printing press.
Today digital has dramatically transformed the customer journey from awareness through to consumption, much to the dismay of many organisations. However, there is an opportunity if you have the courage to redefine your relationship with technology.
Firstly, you must seek to truly understand your customers, their motivations, any joyous moments they experience and what pain points they feel, whilst navigating their new multi-channel customer journey.
Secondly, you must equip yourself with the right digital tools and up-skill your people in their use. This will require a cultural shift, in addition to adopting new ways of working allowing you to be more agile in your operations.
Finally, with this knowledge and foundation in place you can transform how you manage your business, develop your content and engage with your customers. Creating meaningful experiences they value in both, the digital and physical worlds.
We can be your trusted guide on this journey helping you build your digital competency. Together shaping a roadmap for your journey towards a business fit for the digital age.
"Spiderling Consulting helped us define our digital transformation needs. Their customer focused approach, coupled with expertise in change management, meant they were able to recommend ways of improving our customer experience, and internal processes, whilst supporting us to implement the changes successfully"
"Spiderling has worked with CLA now on a number of projects, fostering good working relationships while getting to grips with the unique problems we face. Their skills have helped us challenge our thinking, through activities tailored to our particular needs and focused on clear actionable outcomes"
Want to talk about Digital Transformation in your organisation?
Let us show you how your organisation could transform today